Shine On Festival & Flea
September 5 @ 12:00 pm

-

6:00 pm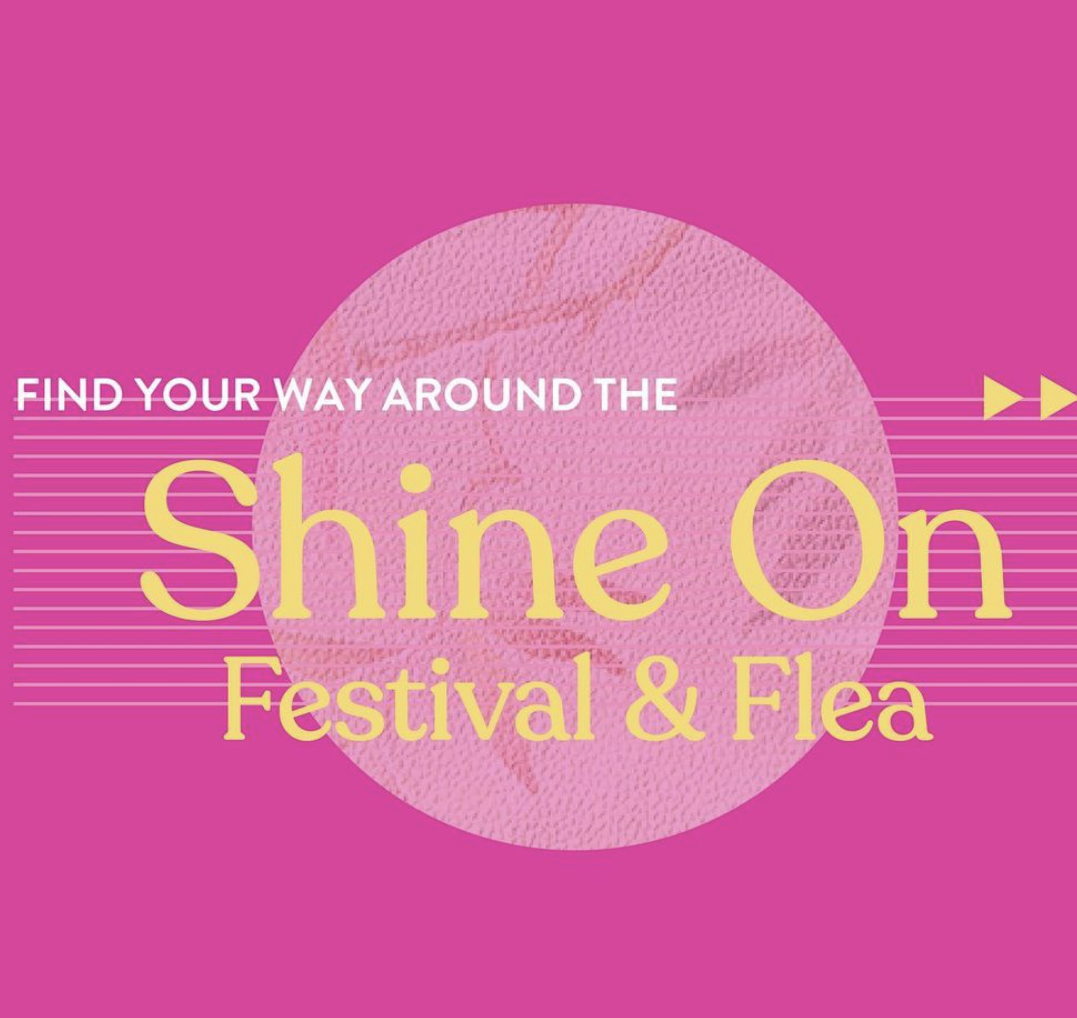 September 5th
3041 Indianola Avenue 
12–6 pm
Enjoy 50+ curators, makers and creators, local music, food, drinks, and fun!
We hope you'll join us for this extra special event — our one year anniversary of  The Little Light Collective — to celebrate making it through one hell of a year, as well as all the incredible talent our city has to offer! 
​
Opening our doors to all and spilling out onto the street and throughout the alley, we're throwing an epic block party in collaboration with our friends and neighbors, Savor Growl and Studio 35. With sponsorship from  Seventh Son Brewing and WCBE, this is the first event of its kind in Clintonville. The Shine On Festival & Flea will bring you 50+ curators, makers and creators, live music, a Seventh Son beer garden, food trucks, and more. (Psst! There's fun for all ages.)  But mostly, come ready to shop vintage housewares and clothes, sweet treats, art, handmade jewelry, flowers, plants and more!
Alisha Omega Pottery • Agostina Ele • Alison Rose • Arrow Folk • Artisan Eats • Beck's Finds • The Blonde Bomb Bakery • The Brass Hand • Byrd Haus Living • Chelsea Mohrman Interiors • d.bros curations • DERICOLE DESIGNS •
Dktthrifts • Dre McLeod • Elgin Market • Ellery • Familiar Folk • FE MILYER • Found Goods • From Kelsey •
Fruitstand Ceramics • Full Circle Source •  Furbished • gabsandreese • Gilbert • Good Vibes Hive • Huckstle •
Jesee Evangelista • jewelweed • Jordanica Emporium • Julie Mango • Koko • Laughing Cat Vintage • The Layered Haus • Madeleine Fields Jewelry • Madewell • Marcus Hicks • Margie's Macramé • Marigold • Mary's Bath Bombs • Mary Liza •
Milkweed Vintage • The Mod Abode • Neu Matter •  NEVER NEUE • NURI • Pear Tree Lane Vintage • Public Hanger •
Quill Home Décor • Remaining Strange • Robin's Nest • rooted relics • Roving Wild Fiber Arts • Second Home Alice • SECRET LUNCH • Sela Sol • Small Talk • Snot Fair Vintage • Soft Goods By SiSi • Splendor Revival • Studio Esteldor • Swoon Rugs • Sylvia Zamora Vintage • Tangerine Fields • The Tart Peach • The Thrifty Leaf • Unpopular Pottery •
The Vintage Bean • Wax + Wane Handmade • Wear Are The Oddities • Whimsical Black Girl • Whitvthrifts •
Wild Cat Gift and Party • Wild Prairie Flower Farm • World Peaces